As your Real Estate Agent Wantagh, Seaford, I will guide you from our first communication to the closing table and beyond.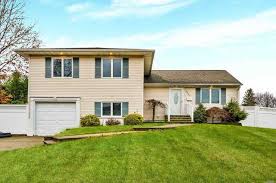 I just received a call today.  A seller is looking to sell her mother's house that was left to her.  She doesn't know where to start.  My immediate response is for us to sit down at the home, and make sure it is sellable.  Never any obligation to use me.  I absolutely love educating seller's on the process and it is an immediate necessity.  Once you inherit a home you are now paying its bills and property taxes.
When you inherit a house there are several questions that are necessary to answer.  Are there any other family relatives that have the rights to the property and who is the executor of the will?  Are there any outstanding bills or taxes?  Are there any outstanding open permits and does it have a Certificate of Occupancy?  You always want to make sure that as a seller you have the legal right to put the home on the market and cover your bases.  As your Real Estate Agent Wantagh, Seaford, I can run a Title Report, CO search and Judgement and Lien search for you prior to putting the home on the market to make sure there will be no surprises. You need to be sure the rights to sell the property are 100% your own.
In addition to the legal right to sell, you want to make sure you don't clear out all the furniture! Homes sell better when they are staged, so keep in mind to clean the home well and then leave a few things.  Some buyers cannot picture themselves in home with too much clutter, but at the same time, others cannot picture how the home will flow when completely empty.  A fresh coat of paint is also always an inexpensive solution that can add $$$ to your listing price!
When interviewing a Real Estate Agent Wantagh, Seaford you want to keep in mind what one agent can do compared to another.  Always get at least two agents and compare not only commission but marketing strategy.  You get what you pay for.  You may find out that the agent discounting their commission is not doing everything possible to market and sell your home quickly at the highest price.  You are selling one of the biggest assets in your lifetime, and want to make the most money on your investment.  If you work with a great agent they will be able to get your price AFTER the commission is paid.
Whenever you get a discount in ANY business, you are not getting the full package.  It is not cost effective for a company to charge you less and still give you everything they would give at full price.  Simple math, something will be eliminated. Do not let the commission make the decision for you.  You need a Real Estate Agent Wantagh, Seaford that will fight for you, work in your best interest and market your home globally.  Call me for your free home market analysis whether you are looking to sell now or maybe some years in the future.  I love what I do and love educating others.